Pens Vs Jets Grades
Even Strength Offense: D
For dominant. It might have been the most dominant offensive performance of the season, despite them netting "only" three goals at even strength. They kept the puck in the Jets end for what seemed like the entire game. They made the Jets' fivesomes look like pylons being skated around in practice. They piled up an incredible 70 shot attempts despite not being awarded a single power play. The first Dupuis goal was on transition, but the other two (and what could have been many more) came as a result of hard work in the offensive zone. The puck retrieval and possession was just amazing.
Even Strength Defense: F
For fantastic. They were a bit discombobulated early on, making several mistakes in their own end. But after that, no problem at all. The coverage was excellent, as was the ability to move the puck out of the zone. Best o all, I don't think Vokoun had to stop a rebound all night long.
Power Play: I
Almost unbelievably, despite spending most of the game in the offensive zone, they were not awarded a single power play.
Penalty Kill: I
For impeccable. They killed four penalties, including almost two full minutes of 5-on-3, while allowing only four shots on goal. And I don't recall any of them being terribly threatening. The 5-on-3 was particularly impressive, as they were able to clear it several times and they continually thwarted Jet passes. And, boy, did that ever rev the crowd up! Oh, and never mind the Dupuis shorty. That was just gravy.
Goaltending: F
For flawless. Vokoun was indeed flawless. His rebound control was superb, as was his positioning. He actually had to make a couple huge saves early on when the Pens struggled a bit. That's coming through when you're needed. After things settled down, he just lazed back in his rocker and made a save here and there, making it look easy in the process.
Overall: A+
It doesn't get any better than this. Well, unless you beat an actual contender up like that. Take away the first five minutes and the Pens played pretty much a flawless game. They dominated puck possession, firing one puck after another at a beleaguered Montoya. The Jets were never able to establish anything offensively, and they seemed to wilt as the game went along. Meanwhile, the Pens were able to skate circles around them in the offensive zone. They seemed able to do just about anything they wanted. whenever they wanted. It was PPIH at its finest.
And now, the rest of the story…
Sid: A
Only two assists in the blowout.
Geno: A
Great return for him with a goal, good offensive work, and more importantly, solid play in his own end.
James Neal: A
Only four shot attempts, but he set up Geno's goal.
Simon Despres: A
He's in the lineup. They won again. But seriously, he looks very calm and composed out there.
Tanner Glass: A
Hey, at least he was on the ice for the Dupuis shorty.
Douglas Murray: A
I think I'm gonna love me some Douglas Murray. He hits.
Aldo Montoya: A
But how a guy goes from this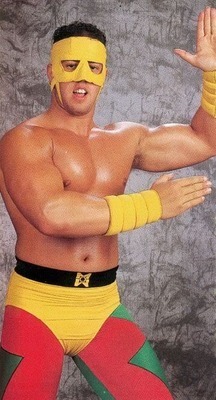 to being an NHL goalie baffles me to this day.
Striped Buffoonery
This was a pity call game. The refs knew the Jets were outclassed, so they just put the whistles away when the Pens were on offense.
Bibsy's Creative Language*
"The Pens are Montoying with them."
I'm on Twitter.
A guide to the game grades can be found here.