Rookie Watch: 2011
While the 2011 NHL entry draft lacked a generational superstar like Sidney Crosby, it's poised to enter several key youngsters into the NHL ranks this season.
Some of these youngsters are going to play key roles for playoff teams, compete for the Calder Trophy awarded to the best rookie in the NHL, and overall boost the excitement of the game.
We're excluding the obvious choice in Edmonton's Ryan Nugent-Hopkins here, but take a quick trip around the NHL to feature some of these younger players that should make their debuts this weekend.
Mark Scheifele – C – Winnipeg Jets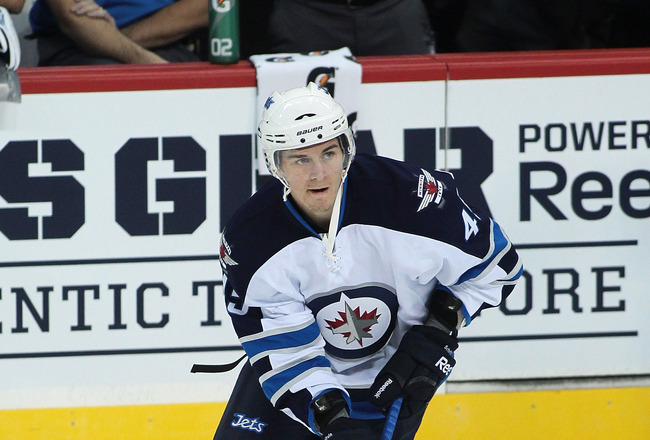 The Jets shocked the hockey world when they selected Mark Scheifele with the 7th overall pick this year. In a move that some considered to be a reach (we had Scheifele at 15), Scheifele has earned at least a 9 game tryout with the Jets, and signs are currently pointing to him playing a full season with the new franchise.
Scheifele is a kid that does everything the right way. He's an extremely smart and savvy player, he's got a great compliment of NHL level offensive skills, and he's a born leader. You couldn't find a better fit for the Jet's franchise right now, and it'll be worth it to see how Scheifele pans out in his rookie season. If he can bolster his offensive skills a bit, you might see him sneak into Calder conversations as the year progresses.
Gabriel Landeskog – RW – Colorado Avalanche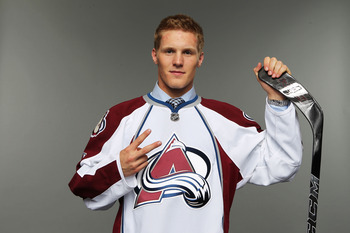 With hype comes expectation, and the Avalanche will be counting on a solid rookie performance from their 2nd overall selection.
Landeskog's game is about power and poise. If you're into power-forwards in the "old-school" sense, you'll want to keep an eye on this young man. Landeskog will have an opportunity to play a key role in the Colorado offense this year, and should he contribute at a high level, you might find him getting mentioned for the Calder as well.
Adam Larsson – D – New Jersey Devils
If there's one player we aren't excited to have in the Atlantic Division, it's Adam Larsson. This hulking Swede has tons of experience playing against adults in Sweden, and he's certain to carry his poise and abilities over to the NHL level. It's unlikely that a defenseman of his ilk would be included in conversations about the Calder, but he's certainly got the capability to make a tangible difference on the Devils roster this season.
If you enjoy watching prospects, keep an eye on Larsson. It will be interesting to see how New Jersey handles his ice time as the year progresses.
Mika Zibanejad – C – Ottawa Senators
It's bizarre to consider the #6 overall selection a darkhorse candidate for the Calder, but not much attention has been paid to this kid, especially when you consider the fact that he's scored some of the nicest preseason goals of any young player thus far.
Zibanejad is going to center a line with Daniel Alfredsson on it, so all eyes will be on this first year center out of Sweden.
Again, power and finesse are the name of the game here. Zibanejad plays the game with a serious old-school tonality. If you happen to catch the Senators this year, keep an eye on Zibanejad's line. He might just surprise you.