Western Conference Quarterfinals Recap - 4/14
After crowding the front page of Faceoff-Factor yesterday with a bunch of recaps, Zach Boslett and I decided to condense our recaps into one piece per conference each day. We hope you enjoy!
Playoff Game 1: Sharks 3 Kings 2 OT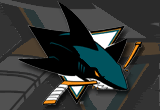 Sharks lead the series 1-0.
Quick Recap
The series started off quickly. I'm not just talking Jonathan Quick. Just 28 seconds into the first, Dany Heatley got the puck behind Quick giving the Sharks a lead which they would hold onto until about halfway through the second.
Some frustration ensued hard hitting and some fights, including a strong playoff fight between L.A's Kyle Clifford and San Jose's Ben Eager.
Game play continued in a score and answer format. The Kings tying it up just in time for the Sharks to take the lead again. They caught up in shots on goal and ended the second period tied at 2.
That tie carried the whole way through a third period and into the second 2011 Playoff game to head into overtime. It was an intense OT, and just as it was about to look like double overtime Joe Pavelski's wrist shot sent the crowd's noise level to an almost deafening roar.
Sharks win 3-2 on a defensive L.A. slip up.
They meet again Saturday at 10 p.m. and with such a neck and neck match up in game 1, the series could be a close one.
Scoring Summary
First Period:
SJS GOAL 00:28 Dany Heatley (1): Backhand – Assists: R. Clowe (1) & I. White (1)
Second Period:
LAK GOAL 7:25 PPG – Dustin Brown (1): Slap Shot – Assists: J. Williams (1)
SJS GOAL 10:23 Logan Couture (1): Wrist Shot – Assists: R. Clowe (2) & D. Murray (1)
LAK GOAL 16:20 Justin Williams (1): Backhand – Assists: R. Smyth (1)
Third Period:
no goals.
Overtime
SJS GOAL 14:44 Joe Pavelski: (1) Wrist Shot – Assists: K. Wellwood (1) & R. Clowe (3)
3 Stars
3rd Star: Antti Niemi (33 saves)
2nd Star: Jonathan Quick (42 saves, great goal tending at both ends of the ice tonight)
1st Star: Joe Pavelski (OT Winner)
News and Notes
Ian White leaves game after hit to the head
Jarett Stoll delivered a blow to the head of Shark Ian White with 25 seconds in the first and he did not return. It caused an uproar and while no penalty was called, a suspension or post-disciplinary actions may be a possibility.
Without Anze
The Kings are still missing their top scored Anze Kopitar who suffered a broken ankle in late March, and isn't likely to return until next season.