Western Conference Semifinals Recap- San Jose and Detroit
Playoff Game 1: Sharks 2 Wings1 OT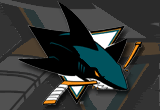 Quick Recap
The opener between these two teams showed just how close of a series it would be, needing overtime to make that game 1 decision.
Detroit's Nick Lidstrom notches his first of the playoffs to give the Wings an early lead. They would maintain that lead with the help of Jimmy Howard's 44 saves.
The second period would be scoreless, Detroit holding onto the lead until Pavelski would score his fourth of the playoffs, tying the game with 9 and half minutes to go in the third.
It was decided in overtime, in favor off the sharks off of a wrist shot by Benn Ferriero.
Scoring Summary
First Period
DET GOAL 9:30 Nicklas Lidstrom (1) Slap Shot – Assists: P. Datsyuk (5)
Second Period
none
Third Period
SJS GOAL 10:22 PPG – Joe Pavelski (4) Slap Shot – Assists: J. Thornton (4) & D. Boyle (4)
Overtime
SJS GOAL 7:03 Benn Ferriero (1) Wrist Shot – Assists: L. Couture (4) & D. Boyle (5)
Playoff Game 2: Sharks Wings
Sharks lead series 2-0
Quick Recap
Ian White has moved around quite a bit in the past few years, but managed to score the first goal of game two starting off the night and taking the lead for San Jose, which would never be lost.
The second period was again scoreless, as it was in game one and San Jose would take a 2-0 lead off of an early wrist shot in the third.
Detroit would slip one past Niemi on the power play, but it wouldn't be enough.
Despite sweeping the Coyotes, Detroit finds themselves down two games with Game 3 heading home to Joe Louis Arena Wednesday at 8 p.m.
Scoring Summary
First Period
SJS GOAL 4:54 PPG – Ian White (1) Slap Shot – Assists: D. Heatley (3) & R. Clowe (4)
Second Period
none
Third Period
SJS GOAL 1:39 Niclas Wallin (1) Wrist Shot – Assists: R. Clowe (5) & L. Couture (5)
DET GOAL 13:58 PPG – Henrik Zetterberg (1) Wrist Shot – Assists: P. Datsyuk (6) & T. Holmstrom (3)
3 Stars
3rd Star: Antti Niemi
2nd Star: Henrik Zetterberg
1st Star: Joe Pavelski